Jan 27, 2014
Starter for 10
We had an excellent night on 23 January when our Leeds office held its inaugural quiz at Living Room in the city centre.
Ten teams of four, from the world of finance and insolvency, battled it out to find the most knowledgeable team in the area.
To discover who had the best all round knowledge there were five sections of ten questions covering; latest news, general knowledge, sport, music intros and even ones to see how much they knew about Cerberus!
Congratulations to the winners who were a 'scratch side' of only three calling themselves the IF Allstars and comprising Fraser Irvine (ABN Amro), Graham Cooper (Avanti) and Lee Hayes (Close Brothers). They are now the proud holders of the magnificent Cerberus Quiz Champions Cup.
We also had a raffle for two sought after VIP Beyoncé tickets, which were won by Charlotte Durham (Baker Tilly), and also for two bottles of Champagne which were won by Mark Storey (Bibby) and Dylan Pepper (Bibby).
Thanks to our PR company Source Marketing Communications who organised such an enjoyable night.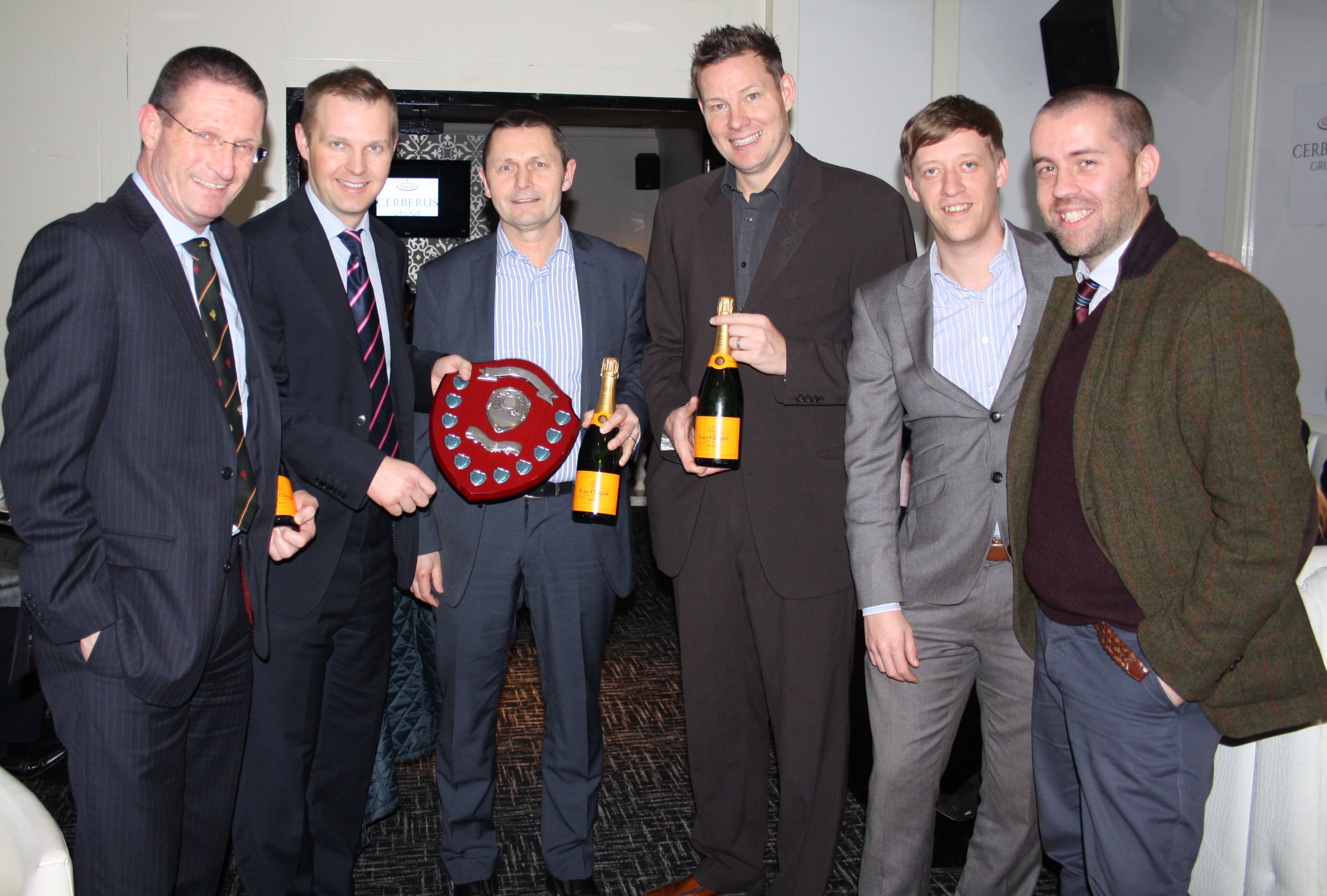 Receiving the trophy and bottles of champagne are (from left to right): Fraser Irvine, Graham Cooper and Lee Hayes. Presenting the prizes is Richard Parkin accompanied by Mark Tune and Adam Leathley (far right).